---



We design and build high-performance manual, automated, special and electronics machine tools. The long experience gained in many years in the tapping process allows us to build machines meeting the highest standards of quality, providing many prodcutive and economic benefits.
Regardless of the work component, thanks to the knowledge gained during 70 years of experience, we are capable to develop dedicated transfers, flexible and efficient for different fields.
Our core business is to design and realize special machines which can be used for many different applications. The plants realized can be implemented by automated or robotic feeding lines according to the client's needs.
---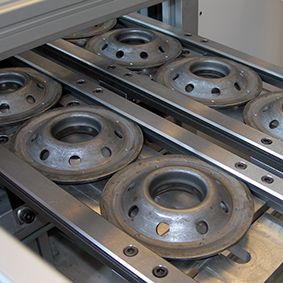 Our automatic special tapping machines for air/oil filter covers raise from the fundamental supposition to allow our most demanding customers to reach their productivity goals. High quality, reduction of wasted time and ease of use: these are the reasons why this machinery is the pride of our company.
Composed by two independent quick-change vertical spindles, equipped with a brushless motor, our automatic special tapping machines for air/oil filter covers: achieve the highest performance levels. The unrefined pieces are carried to the work phase by an extremely efficient automotive component feeding that it is able to select, align and insert them into the tapping point position. The following locking of the piece... (read more)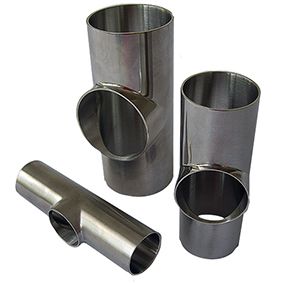 Designed and built meeting the highest quality standards, the machines dedicated to the production of stainless steel tubes and sleeves complete the product range of Record machine tools. Record, thanks to its experience, is proud to offer the following working; cutting, butting, welding and smoothing of the stainless steel tubes.
---
---
Sub-contracted
Thanks to high precision equipment and high qualified staff, Record machine tools can carry out mechanical working suitable for many different needs.
Technical assistance
Engineers and highly qualified personnel are at your complete disposal for technical support, service request and spare parts supply
Technical consultancy
Record puts at the customer's disposal all the expertise accumulated to guide the potential buyer in choosing the machinery suitable for the specific requests.