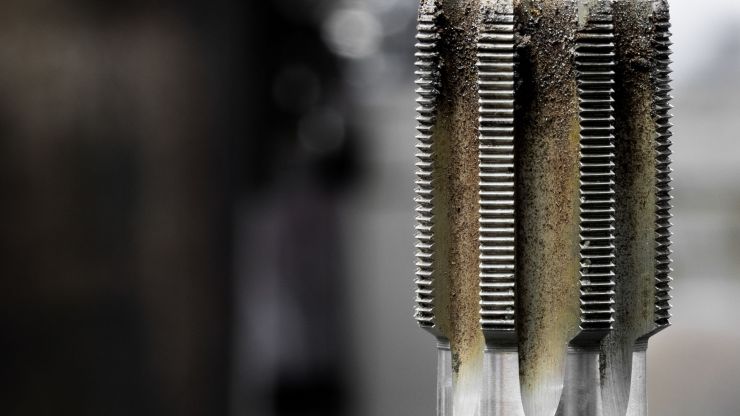 We develop manual, automatic, special and electronic high-performance tappers. Years of experience gained in the tapping process allow us to create products that meet the highest quality standards, bringing remarkable production and economic advantages.
The incremental technological development of our tappers and the refined knowledge of the workmanship have allowed us, over time, to expand the offer to customers with a new product: the UM30 All-in-one electronic tapping machine, an extremely adaptable device to the most varied processes, including: tapping, drilling and flaring.
---
Automatic tapping machines
Small, simple and automatic, the M30 always amazes!
M30 is an automatic tapping machine which is suitable for every production environments. Even the basic version of the M30 has been equipped with top-quality components in order to meet all the production needs of our most demanding customers.
It is available in the versions with automatic load and unload and it can thread up to M30 quickly and with extreme accuracy. The electronics, equipped with preset saving devices and piece presence sensors, further refines the final product, guaranteeing a top-quality result.
Record automatic tapping machine M30 can easily be modified according to the different needs and can be equipped with multi-spindle heads in order to work on more than one thread at the same time.
The control panel board is simple and intuitive to use, and it allows setting the parameters of the machine according to one's needs and the possibility to save and reuse the different programmes.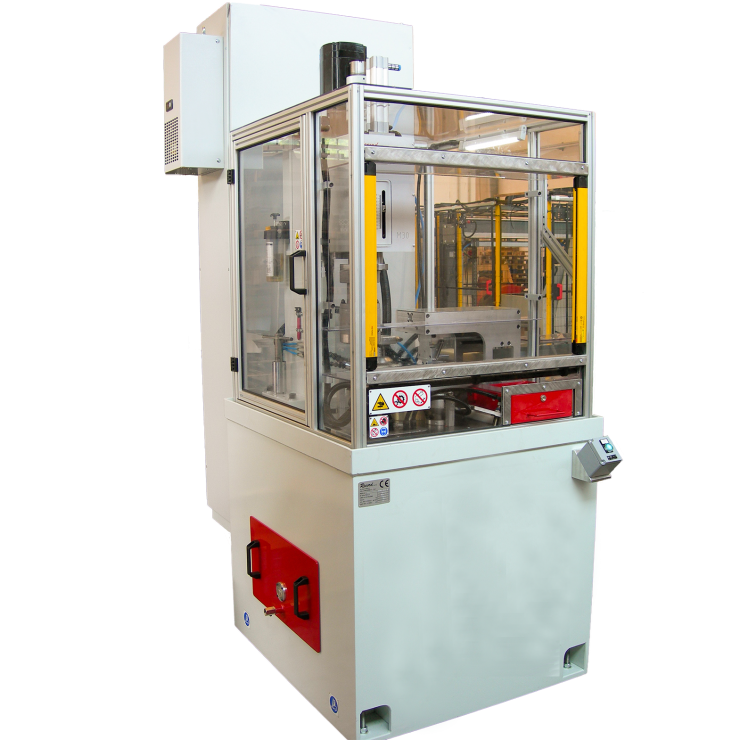 ---
Based on the axis interpolation principle our new UM30 and UM60 can perform 4 operations:
Drilling, tapping, threading and countersinking
Equipment and accessories have been designed in order to operate on both automatic and semi-automatic cycles. UM tapping machine can be controlled remotely by tablets, smart phones and PC or by a touch screen, adjustable dashboard connected to the machine.
With this innovative project Record has impressed once again its customers, showing to be aware of the competitive advantages in terms of time, saving and productivity.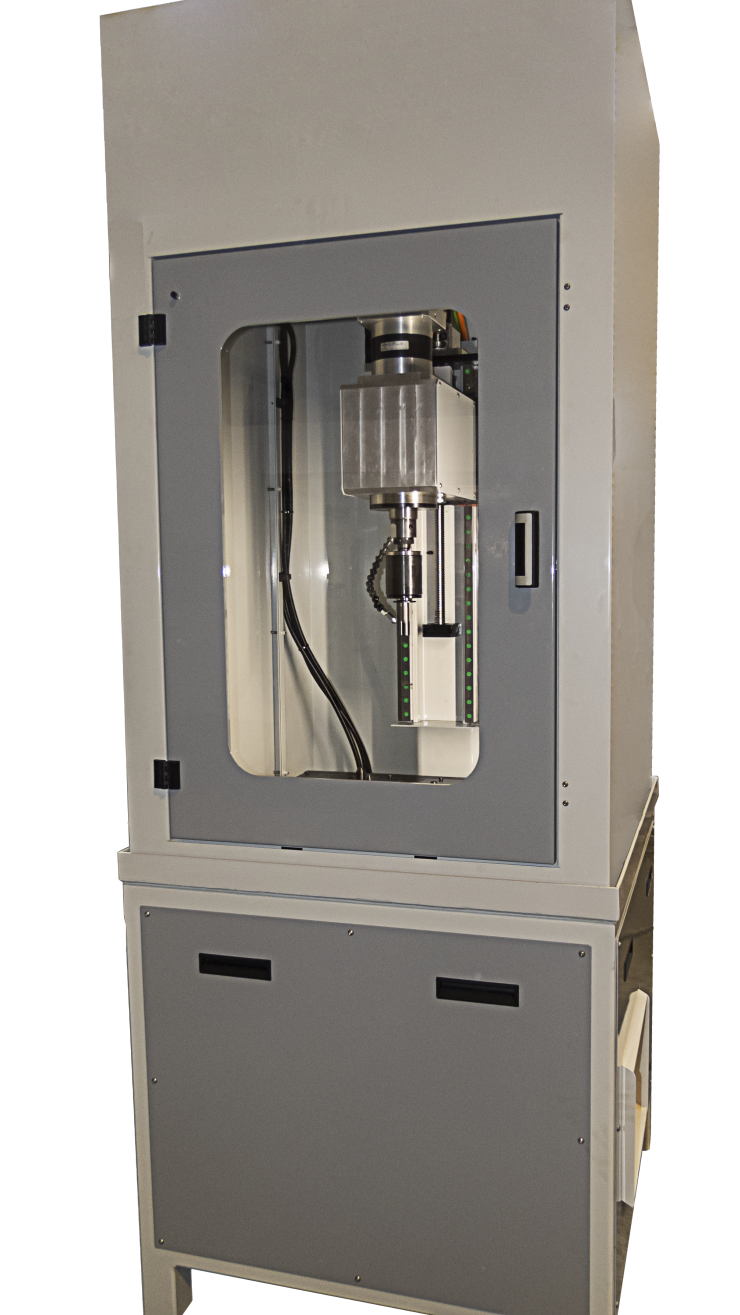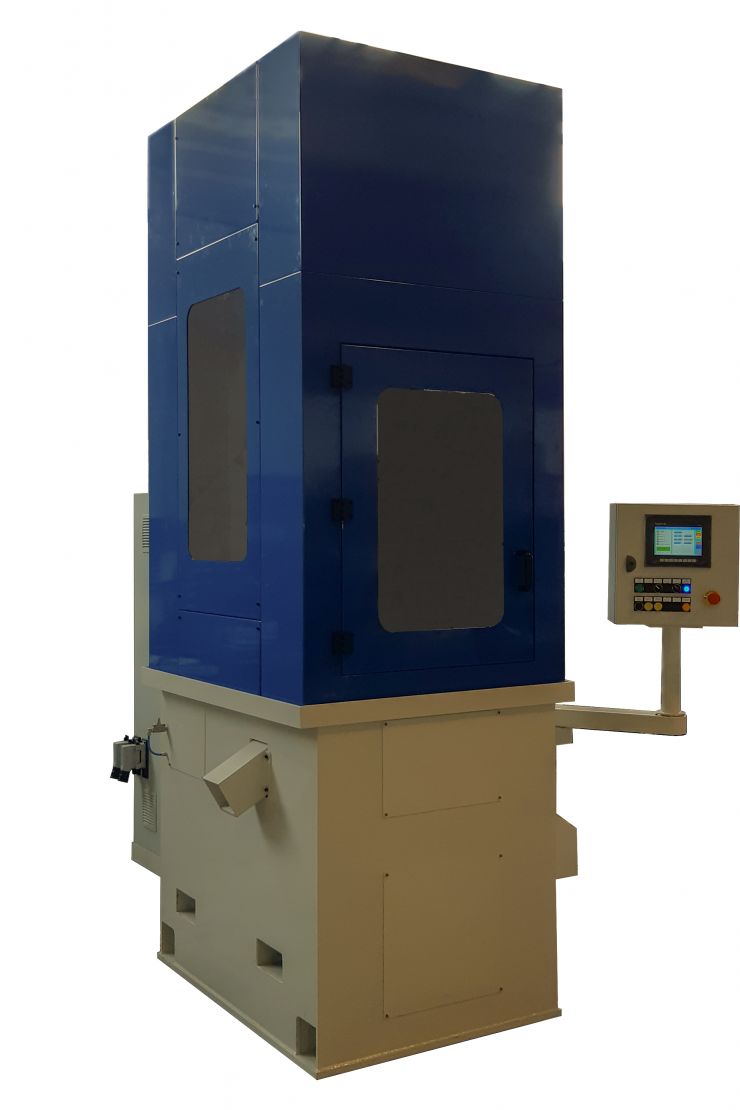 ---
T5 FM automatic special tapping machine
Roll blind tapping of stainless steel components
---
T4 M special automatic tapping machine
Drilling, spot-facing and tapping of special stainless steel nuts
T3 M special automatic tapping machine
Simultaneous tapping of stainless steel components
T4 MX automatic special tapping machine
Tapping of special steel nuts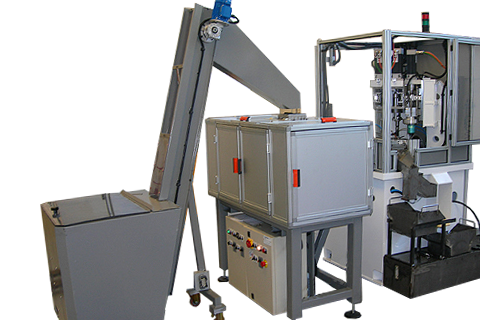 Vertical tapping transfer machine for steel components
Loading and unloading of 2 pieces at the same time
Checking piece alignment
Hole presence check
M10 tapping
Hole brushing
Control sensor for tap breakage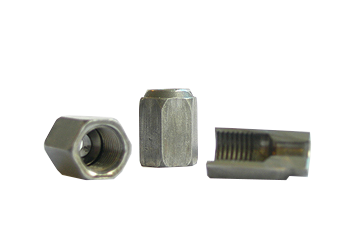 M70.2.150 automatic special tapping machine
Tapping of trasmission joints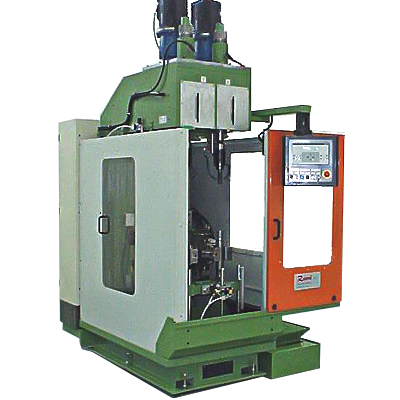 Special tapping machine for tapping of transmission joints for power take-offs on agricultural machines
Rotary table, sliding on vertical slide
Working two pieces simultaneously with opposite tapping